Main functions:
Determination of the sowing quality of seeds in accordance with the legislation of the Republic of Belarus for all enterprises, organizations and institutions harvesting seeds of woody and shrubby plant species;.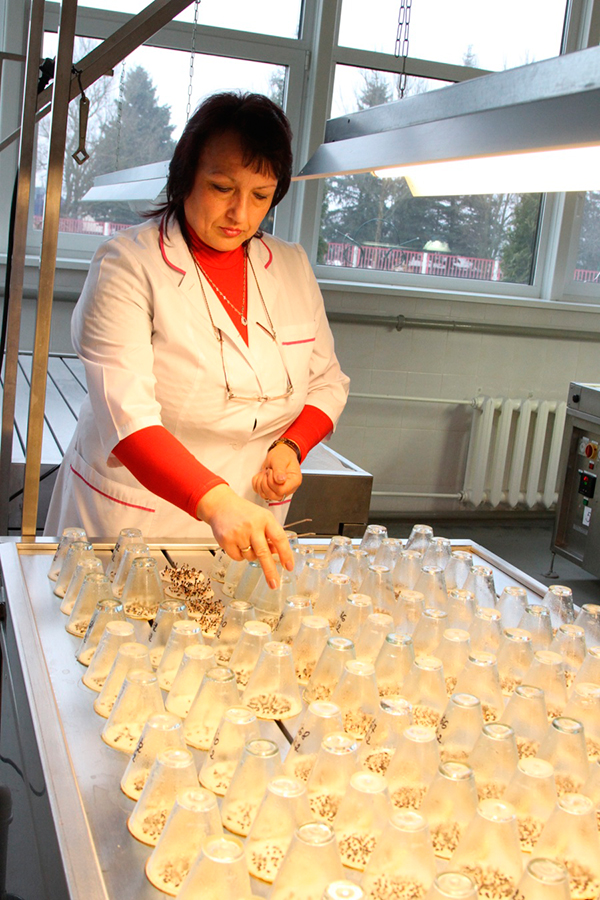 ---
issue of certificates of quality of seeds of forest plants.
The current standards include 3 methods for determining the sowing quality of seeds, depending on the plant species:
sprouting (germination);
staining (vitality);
cutting open (good quality).
The external infection of seeds with phytopathogenic fungi, presence of pests, their species composition, form and degree of infection is established.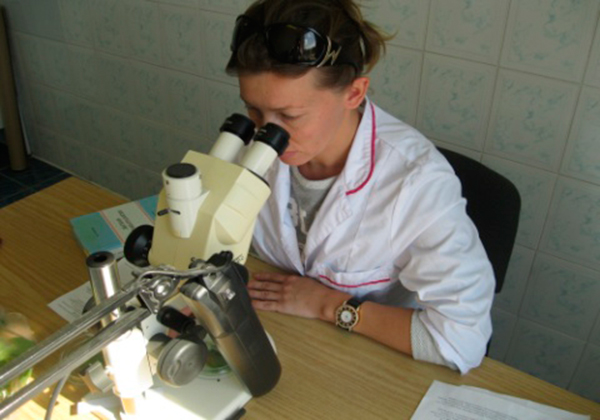 Over a year, the laboratory performs more than 2000 analyzes and issues relevant documents on the quality of seeds of forest plants.
---
Laying conifer seeds for long-term storage in the refrigerated chambers by Finnebex with the optimum temperature regime.
The storage of seeds at a low temperature provides a long time preservation of their sowing quality and slowing down the natural aging process.
When laying for storage, the relative humidity of the seeds is determined using electronic analyzer Sartorius MA-35.